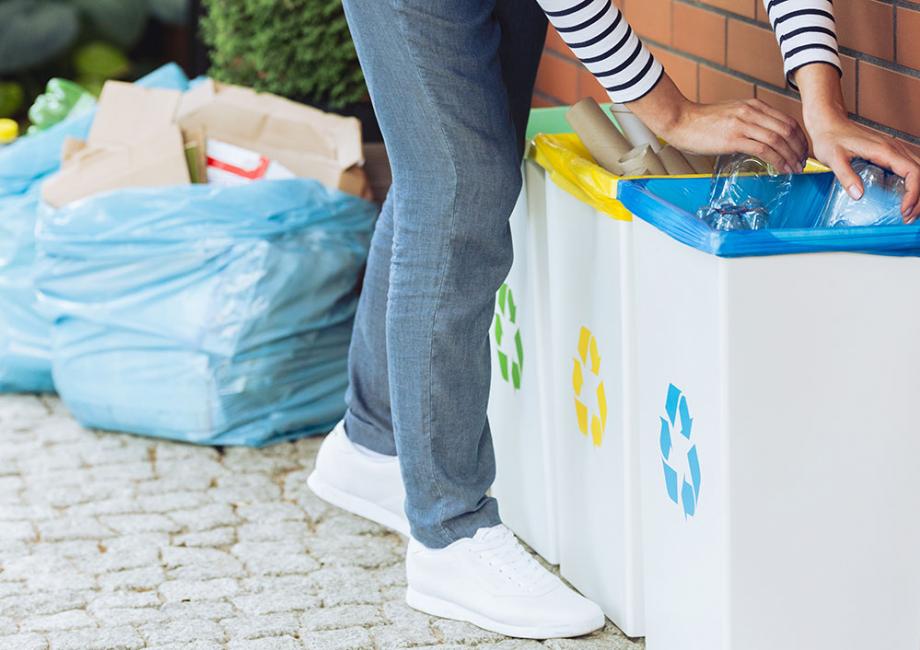 Moving Beyond the Soda Can and Newspaper and Learning to Recycle Household Products
---
If you attended middle school in the late 70s, 80s, or 90s, you know the phrase "reduce, reuse, recycle," which was coined as part of America's commitment to increase recycling and conservation efforts. Since then, most of us have applied that phrase to junk mail, soda cans, and wine bottles, but few consider it when disposing of household cleaning and maintenance products.
There is a common misperception that bottles that once contained chemicals should not be recycled, yet the opposite is true. Recycling empty household product containers keep chemicals out of the environment and reduce what is sent to our landfills. Aerosol cans, for example, are typically made of high-value aluminum or steel, so once you've used the product entirely, those metals can be infinitely recycled into new products.
Want to become a more conscious consumer? Follow these tips on recycling best practices.
Sustainable Consumers Start at the Supermarket
If you're more conscious about the sustainability of the products you buy, they're less likely to end up in the trash. Avoid buying food that is excessively packaged. Also, consider buying loose fruits and vegetables instead of pre-packaged ones, and bring your own plastic bags to carry them in.
Get Smart on Recycling
If you're stumped about how to recycle certain essential items like empty detergent containers or used air fresheners, check out TerraCycle, an innovative recycling company that specializes in recycling hard-to-recycle waste. TerraCycle picks up recyclable containers and products that can't be left curbside. Signing up is easy at https://www.terracycle.com/en-US/.
You Can–and Should–Recycle Plastic Bags
We all know the terrible impact plastic bags have on our environment: they're the largest component of the estimated 5.25 trillion pieces of plastic debris floating in our oceans today. Because they take so long to break down, they repeatedly contribute to the more than 100,000 marine creatures that die each year after getting tangled in plastic. While they usually can't be processed by regular recycling plants, most grocery stores have special plastic bag collection points.
Mind Your Morning Coffee
Don't forget about your consumption and sustainability while you're out and about. Most disposable coffee cups are lined with polyethylene, making them non recyclable. It is estimated that every minute, more than 1 million disposable cups are tossed in the trash. Invest in a reusable coffee cup instead or make your coffee at home (and try to avoid single serving coffee makers, which are just as bad for the environment. Try a cold press instead).
Upcycle Used Products
Take after your favorite DIY blogger and find ways to extend the life of used goods. Jam jars can be turned into candle holders, wine corks can be made into coasters, soda cans can be made into herb gardens, and old tights can be used to store onions.
And remember: products are constantly evolving with the emergence of new materials, ingredients, and commitments to sustainability. Stay up-to-date by always reading your product's label. Also, be sure to look up your local recycling program. The good news is, a recent study conducted for the Sustainable Packaging Coalition estimated that 94 percent of the U.S. population has some type of recycling program available to them. About 30 percent have curbside collection only, 43 percent have both curbside service and drop-off centers, and 21 percent have drop-off programs only. To find out where you can recycle spent household cleaning products, visit https://earth911.com.